Whole Foods Vs. Processed Foods: Who Wins the Fight?
By: RockBox Fitness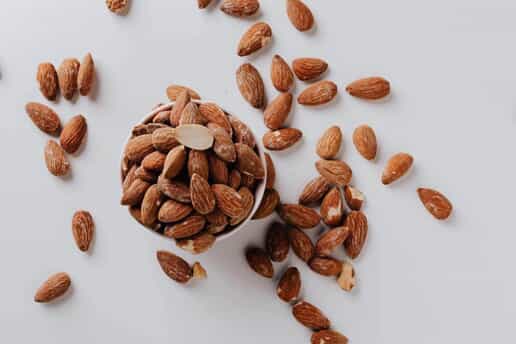 This is no toss-up. In a fight between whole foods and processed foods, whole foods would win every single time. 
While most of us know that whole foods are superior to processed goods, not everyone knows exactly why. What are the short-term benefits of a real food diet? What about long-term influences? Why are people committing to plant-dominant diets more than ever before? 
If any of these questions are on your mind, you are in the right place. Check out the following 5 frequently asked questions about whole and processed foods and become confident in your decision to grab an apple over Apple Jacks. 
WHAT ARE WHOLE FOODS?
Whole foods are plant-based foods, meaning they are natural, unprocessed, and unrefined. These foods do not contain added sugar or other additives like artificial color or flavoring. Common whole foods include vegetables, fruits, whole grains, legumes, nuts, and seeds. 
HOW DO I TELL IF SOMETHING CONTAINS REAL INGREDIENTS?
Have you ever seen an apple, pepper, or melon with a nutrition label on it at the grocery store? No? That is because real foods will either have no nutrition label or a label with anywhere from 1 to 5 recognizable ingredients. For example, a pasta sauce made from whole foods exclusively would have an ingredient list that looks something like this: tomatoes, carrots, onion, garlic, spices.
WHAT CAN I EAT IF I COMMIT TO A REAL FOOD DIET?
Committing to a whole foods diet or simply striving to eat whole foods at every meal doesn't have to compromise your flavor palette or meal diversity. Believe it or not, essential nutrients and phenomenal flavor co-exist! A typical meal on a real food diet should look like loads of veggies, a grain or healthy carbohydrate, healthy fats, and some protein source! 
ARE THERE HEALTHY PROCESSED FOODS?
Processed foods are just that, processed. While whole foods are nutritionally superior to processed foods, there are bad choices and there are better choices when it comes to eating anything processed. If you find yourself in the most central aisles of the grocery store (processed foods paradise), be sure to hone in on nutrition labels whenever possible. Look for low to no added sugar, recognizable ingredients, and a relatively short label. It is never a good sign when a label showcases a long list of unknown ingredients– so steer clear! 
HOW DO I AVOID GIVING MY CHILDREN PROCESSED FOODS?
Getting your children to eat whole foods can be a challenge, and let's be honest, it would be nearly impossible to have children avoid processed foods altogether. So try and find a healthy balance between whole foods like vegetables, fruits, grains, legumes, and minimally processed foods. Look for brands that offer simple, clean ingredients. Additionally, a pro tip to consider when you are in the grocery store is to shop visually. Brands that offer a simple design and clean visuals are oftentimes healthier alternatives to the brands that have bold and flamboyant designs.