10 Winter Wellness Tips to Keep You Healthy This Season
By: RockBox Fitness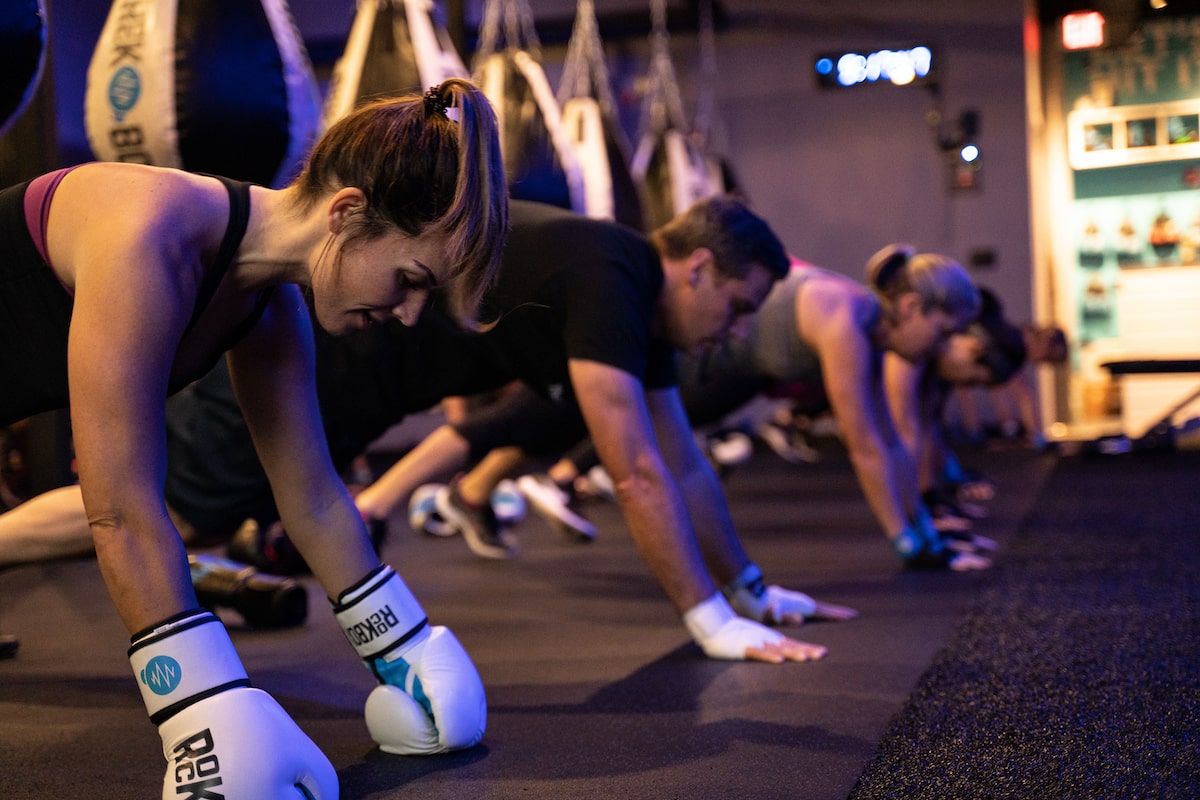 Time and time again, the winter season poses challenges to our wellness. From the colder weather and shorter days to the simple lack of sunshine, winter conditions probe us to be more conscious of our wellness practices. 
Check out these 10 winter wellness tips and enjoy health and happiness this winter season!
HYDRATION 
Oftentimes, it is merely the warm weather that reminds us to drink water throughout the day. Without the heat on our bodies and sweat production, we can easily find ourselves in a prolonged state of dehydration, which poses countless barriers to our wellness. This winter, be sure to be more conscious about how frequent you pick up the water bottle and combat dehydration head on!
2. MOVEMENT 
Cold weather, working from home, and holiday treats (amongst other winter specialties) do not naturally promote the amount of movement that our bodies require. So be sure to get up and shake your legs out in the middle of the workday, get walks in when you can, or make a quick morning stretch a part of your daily routine! 
3. TREAT YOURSELF 
So much of wellness is balance; in fact, it is everything. So, this winter season when the holiday temptations roll around, treat yourself to the casserole, pie, and wine. Do so knowing that you are feeding your body and that one (or a couple) of indulgent moments do not define your health. Enjoy the sweet pieces of the winter season and leave the guilt behind!
4. IMMUNE BOOSTER
Despite how much COVID-19 has impacted our world, the winter colds and seasonal viruses are still at play! In the midst of the winter, it is crucial that you take extra care of your immune system. Taking some type of immune booster, whether that is sipping on an herbal tea or introducing a daily multivitamin, can provide your immune system the extra support it needs this season!
5. MASKS ON 
Another great way to promote wellness this winter is to wear a mask. While wearing a mask has been enforced in response to COVID-19, doing so also protects our bodies from colds and other viruses that are common to the colder months. 
6. EAT WHOLE FOODS 
To counteract some of the holiday treats that inevitably find their way to our plates this time of year, it is so important to prioritize eating whole foods that bring both our mind and body energy, healing properties, and essential nutrients. Some winter whole food favorites to enjoy are roasted veggies, soups, and stews!  
7. REST
The holiday hustle (especially in trying times) can take away from the mental and physical rest we require to fully function. Ensuring adequate rest time may be as simple as sitting down and reading a book or setting an appropriate (and attainable) bedtime! If you are someone who has trouble sleeping, try introducing a sleep supplement that contains melatonin to help you get the good night's rest that your body depends on. 
8. DON'T BE AFRAID TO SAY NO 
It is easy to think about wellness as the things that we do. However, our wellness is influenced just as much by the things that we choose not to do. Holiday festivities offer special moments, but we know when our bodies are craving social moments and when they are not. Don't be afraid to say no when it comes to the health and safety of you and your loved ones, and keep wellness at the top of your priorities this winter season. 
9. MAKE CONNECTIONS
For many of us, the winter season can be a lonely one. Much of our wellness is a product of our mental health, so if you begin to feel shut out or isolated in the coming months, be sure to seek out avenues for safe, social connections, like small gatherings and Facetime calls with friends and family!
10. SWEAT 
While there are countless wellness tips to consider in the winter season, nothing compares to sweating it all out. Clear your mind and energize your body with a full-body workout, whether that is from the gym nearest you or from your living room!