4 Benefits of Staying Hydrated
By: RockBox Fitness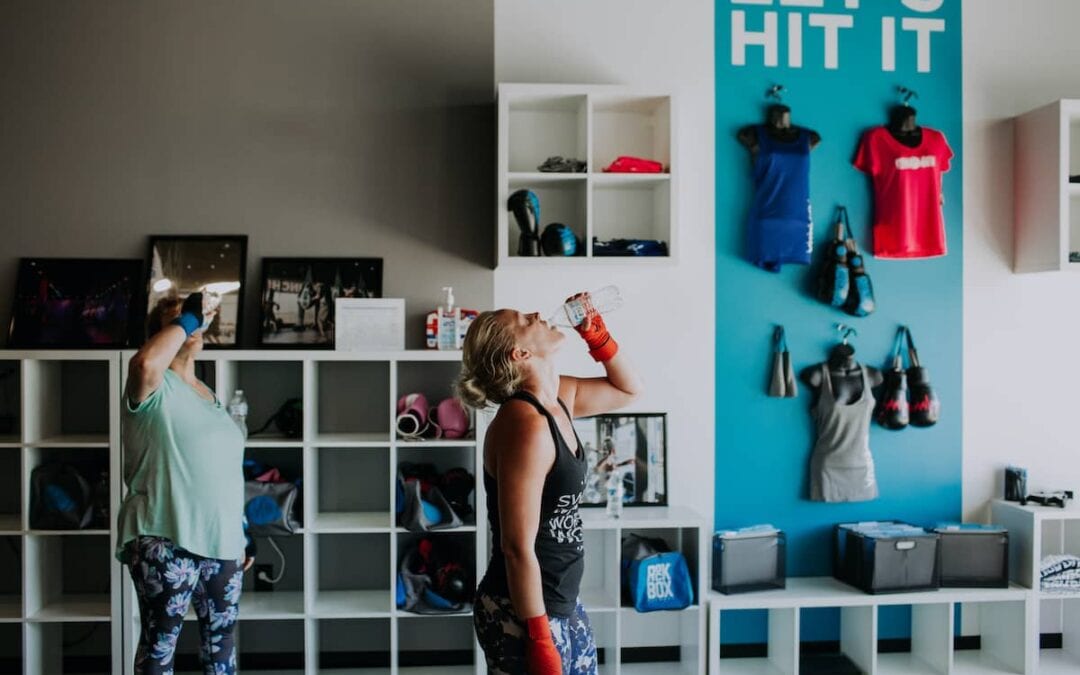 We all know that water is essential. Every day we consume enough to not only sustain our day-to-day activities, but we drink (or 'should' drink) enough to keep our mind and body ready to endure the changes that come with achieving our health and fitness goals. Truth be told, if you are mindful of what you consume and are exercising a few times a week, you should be just as mindful of the amount of water you drink daily.
While there is no set amount of water that we should drink each day for the best benefits, the Institute of Medicine recommends that men consume 13 cups of water per day and that women consume 9 cups of water per day. These numbers will and should fluctuate depending on if a woman is pregnant or breastfeeding, and if someone is spending time in the heat or if they are exercising frequently.
The benefits of being and staying hydrated are immense and support multiple areas of the body.
Below are 4 amazing benefits of keeping our bodies hydrated.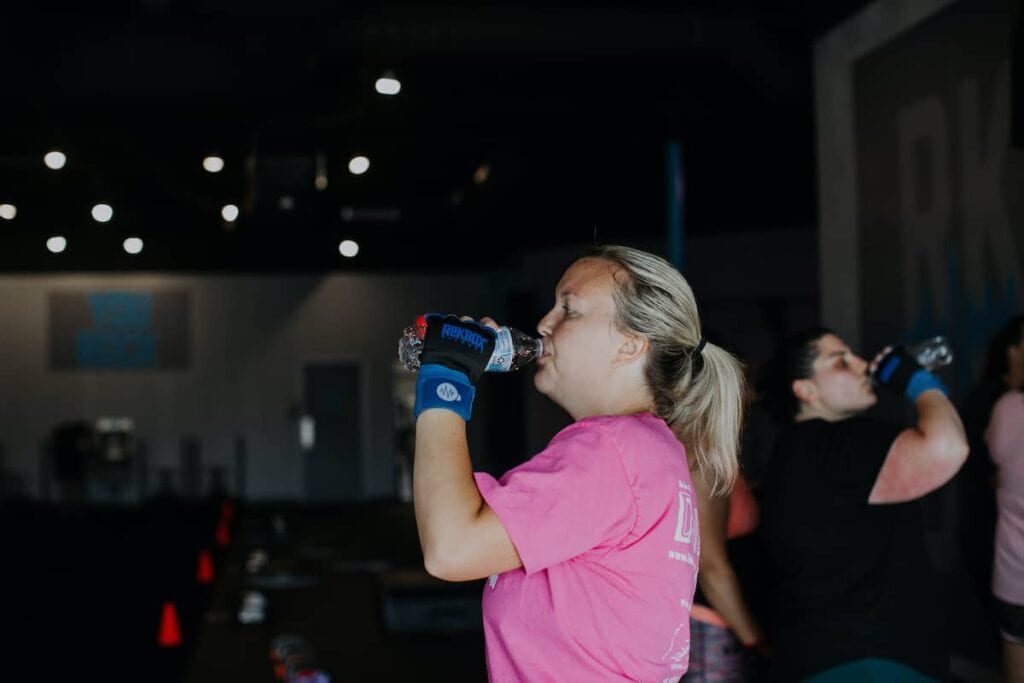 Cardiovascular health
The amount of water in our bodies impacts the volume of blood that we have at any given moment. So, when we are hydrated, we have a greater volume of blood, and when we are dehydrated, we have a smaller volume of blood. The greater the volume of blood that we have (or the more hydrated we are) makes it easier for our hearts to pump and circulate blood around our body, meaning increased heart-health and oxygen-rich cells!
Detoxifying
The more water we drink, the more we use the restroom. This indicates that our kidneys are doing their job more frequently, therefore, our bodies are being flushed of toxins at a greater rate!
Skin benefits
When we are hydrated, our cells are hydrated, including our skin cells! This benefits the complexion and elasticity of our skin!
Helps to promote healthier eating patterns
Oftentimes, we feel that our bodies are telling us that we are hungry when we are simply dehydrated. Drink a glass of water when you first wake up and when you are feeling hungry throughout the day to ensure that when you respond with food, it is actually what your body is asking for! This will ensure that you are getting enough water, while posing benefits to potentially misinformed eating patterns.
If you are someone that has a hard time getting enough water in your system each and every day, consider a hydration supplement and don't miss out on all of the benefits that water brings!