Ask a Rockboxer: What Should I Expect at My First Class?
By: RockBox Fitness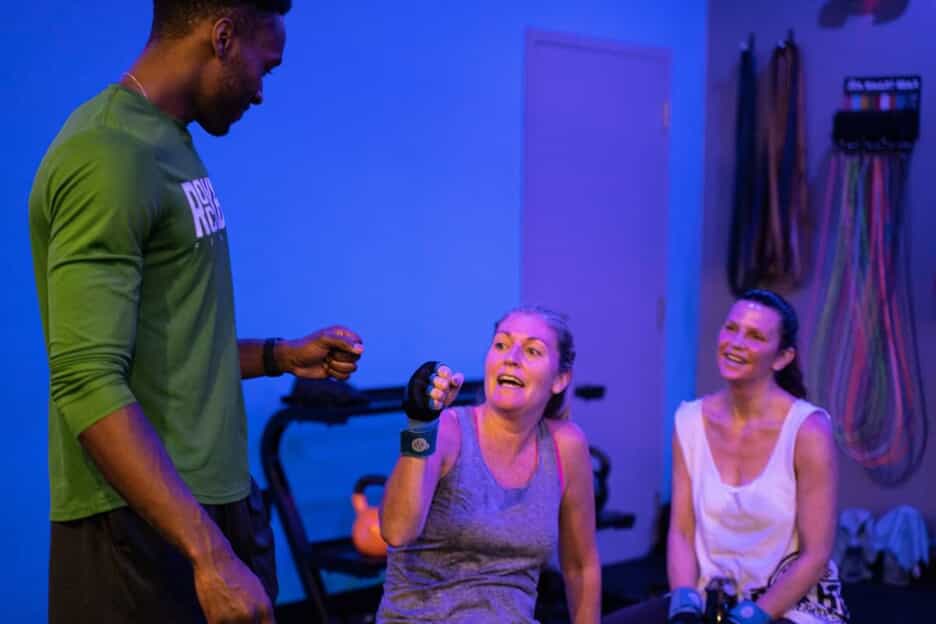 The first step is always the hardest. 
You might be thinking — what a cliche. 
But seriously, the first time doing anything totally new is a challenge. In the case of checking out a new gym, this challenge is both mental and physical. 
The nerves are real. Before taking your first group fitness class, you may be worried about how physically demanding the class is going to be or if you are going to be over your head. Or maybe you are worried about feeling comfortable and being genuinely welcomed by the members and coaches. 
These are all valid concerns. Not all gyms are suitable for all fitness levels or inclusive of all body shapes, sizes, and strengths. 
That's where RockBox Fitness comes in. 
The first time at a RockBox is purely energizing. Don't believe it — check out some of the things that RockBox newbies always have to say after their first class. 
INSTRUCTIONAL & SUPPORTIVE 
RockBox Fitness prides itself on a welcoming environment for all fitness levels, regardless of someone's experience with kickboxing or functional training. The coaches are certified fitness professionals with diverse backgrounds in the health, fitness, and wellness worlds. They are trained to meet you where you are in your health and fitness journey, providing the support you need to make real change happen. 
UNMATCHED ENERGY 
It is one of those things that you don't believe until you see it – or experience it. RockBox Fitness is praised by new members for the vitality, high energy, and positive atmosphere that is apparent from the moment you step foot into the gym. Trendy music, enthusiastic coaches, and a room full of motivated individuals are just a part of it. 
DIVERSITY 
Across all RockBox Fitness locations, you will find a diverse crowd of members. No one fitness journey is the same. Fitness levels, goals, and familiarity with healthy behaviors differ from person to person. Every RockBox Fitness class brings each of these together to create a unique experience where anyone can find themselves at home. 
EMPOWERING 
While the energy and diversity of RockBox Fitness classes contribute to an empowering fitness environment, the real source of empowerment comes when you hit a bag. First-timers often mention how great it feels to wrap your hands up, put gloves on, and throw punches and kicks. It is at this moment that you realize the true power of your body. 
MAD… 
After the first class, plenty of RockBoxers leave mad… mad that they didn't check the gym out sooner. Don't make the same mistake and sign up for a class at the RockBox Fitness nearest you. Change doesn't happen by waiting around. Take that first step and do it in confidence. Nothing is holding you back, but you. Get your first class for free and learn what these RockBoxers are really talking about.