Power Plates: 4 Seasonal Ingredients You Need in Your Summer Cuisine
By: RockBox Fitness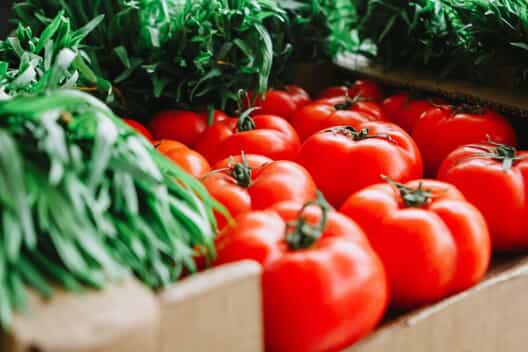 Have you ever savored a juicy strawberry at the peak of summertime? Or enjoyed a vibrant watermelon in the heat of the summer months? 
And if you've ever reached for that same berry in the middle of the winter, you are no stranger to how the seasons influence the quality of the foods you eat. 
You'll find that some of the highest-quality restaurants change their menus seasonally, and this is by no coincidence. To enjoy the most flavorful and fresh foods year-round, your plate should feature a spread of seasonal ingredients. And when it comes to summertime cuisine in particular, the following 4 foods are in their prime and fruitfully ripe. 
Arugula 
Arugula, also known as rocket, is a leafy green that originates from the Mediterranean region. It comes with a distinct taste, offering a crisp and almost peppery flavor. 
Like many greens, arugula is versatile in the kitchen. You can use it as a base for a refreshing summer salad or top your pizza with a dressed handful. 
As for its health benefits, arugula is a nutritional powerhouse, full of calcium, potassium, vitamin C, vitamin K, vitamin A and folate ( a B vitamin). 
Zucchini 
Zucchini, also known as courgette, is a delectable summer squash that offers a number of health benefits. This vegetable is high in numerous essential nutrients, promotes healthy digestion, and is rich in antioxidants. 
And if that isn't enough, zucchini is a flavorful friend in the kitchen. Eat it raw and enjoy alongside your favorite spread or saute it and savor it as a light snack. You can even spiralize it and use the "noodles" as a low-carb pasta alternative. 
Scallops 
While you may think of fruits and vegetables as the only types of food that come in and out of season, seafood is just the same. 
In fact, scallops are one of many kinds of seafood that are seasonal to the summertime. 
And their health benefits are superior to many other sea-found creatures. Scallops are low in fat, high in vitamins and minerals, and are protein-packed. Every 3 oz serving of scallops offers only 94 calories, 1 gram of fat, and 17 grams of protein. 
Additionally, scallops contain omega-3 fatty acids. These are often referred to as "healthy fats", as they support heart health, the nervous system, and cognitive function. 
Tomatoes 
Tomatoes are a summertime specialty. 
So, take advantage before the season ends. Sprinkle in plump cherry tomatoes into the next salad you toss-up or tap into your inner chef and create your own pasta sauce from scratch. 
As a good source of vitamins and minerals, you can't go wrong by adding this ripe and flavor-rich ingredient to your shopping cart.