Dinner That Suits Your Schedule, Wellness Goals, and Your Wallet
By: RockBox Fitness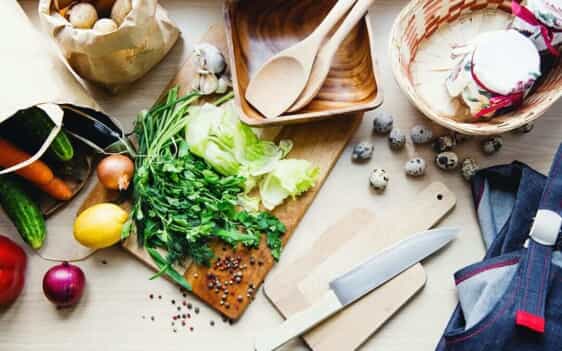 Sometimes, finding recipes that suit your health as much as they suit your busy lifestyle can be difficult. While some recipes do call for hours of your time, there are countless simple recipes that you can use to bring fresh, clean, and flavorful dinners to your table with little time commitment. 
Before we check out a recipe, let's break down some misconceptions around what it means to eat clean. 
Time
Cooking for yourself and eating clean is not synonymous with spending hours in the kitchen. While any vegetable-heavy dish will have you cut and prep the necessary vegetables, these things can be done ahead of time! For example, if you know that you are going to make a big batch of vegetable soup at the beginning of the week when things will be busy, don't hesitate to wash and cut up the ingredients on the weekend if you have some extra time. 
Money
Eating clean does not have to break the bank. This is purely a myth. While it is very much possible to overspend at the grocery store, this is not exclusive to those who prioritize healthy foods! Anyone, healthy eater or not, can spend a lot on the weekly grocery bill. With that said, the easiest way to ensure that your eating habits are richer in nutrients than in costs is to make a list. Write down all of the ingredients that you will need for the week before you step foot into your local grocers and purchase these items and nothing more!
Flavor 
Along with time and money, flavor is something that people believe they will have to compromise if they switch over to a more nutritious palette. This is far from true! Clean eating is diverse in both nutritional value and in flavor. Try out the recipe below to see just how amazing a quick and easy-to-make, vegetable-dense dinner can be!
Creamy Zucchini, Corn, and Garbanzo Bean Soup (vegan and gluten free)
Serves: 4
Ingredients 
2 tablespoons olive oil
1 yellow onion, finely chopped
2 celery ribs, finely chopped
2 medium-size carrots, peeled and finely chopped
3 garlic cloves, minced
2 medium to large zucchini, finely diced1 bag of frozen corn (about 20 oz), defrosted
1 15 oz can garbanzo beans, rinsed and drained
3 cups vegetable broth
1 tablespoon dried oregano
1 tablespoon dried thyme
1 tablespoon dried basil
½ cup raw cashews, soaked in hot water for 15 minutes
Process
Heat the oil in a large pot over medium heat. Add the onion, celery, and carrot. Add a pinch of salt and stir and cook until the onion is translucent; about 5 minutes. Next add the garlic, zucchini, corn, dried herbs, and garbanzo beans. Continue to cook for another 5 minutes.
Pour the broth into the pot and bring to a low boil. Reduce to a simmer and cook for 5-10 minutes, just until the zucchini and garbanzo beans are tender. 
Turn the heat to low and spoon out 1 cup of the vegetable blend into a blender. Blend until smooth then pour it back into the pot. 
Lastly, blend the soaked and drained cashews in a blender with ½ cup water (or ½ cup nut milk to make it extra creamy!) until smooth. Add to the pot, along with salt and pepper to taste, and serve warm!