8 Grocery Store Hacks for the Health Nut on a Budget
By: RockBox Fitness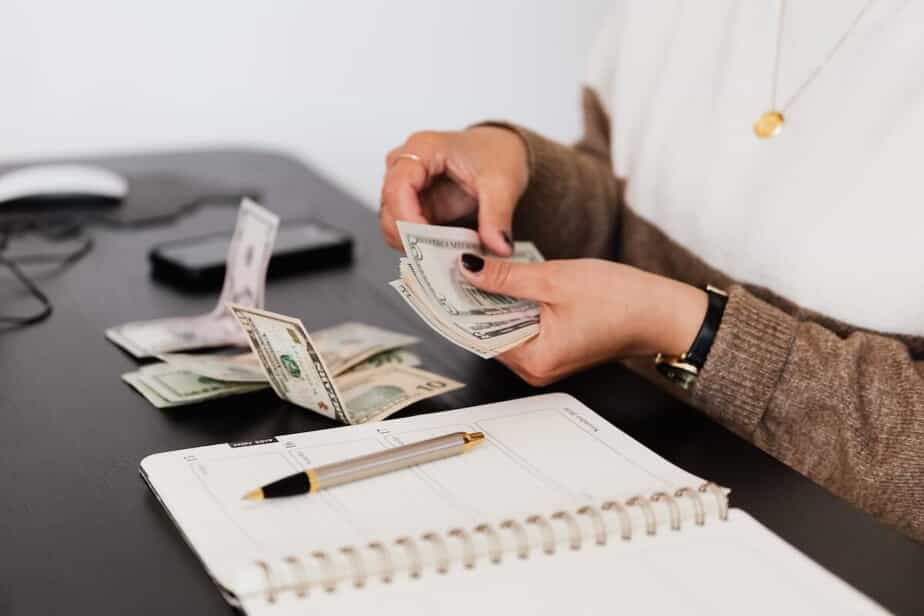 Let's get one thing straight: eating healthy does not have to be pricey.
In fact, with the right tips and tricks under your belt, both your nutrition and weekly spending will be under control with every trip you make to the grocery store.
Consider these 8 grocery shopping hacks to keep your weekly hauls healthy and within budget.
Start with a shopping list, always.
This one is a no-brainer… and a game-changer.
Don't leave for the grocery store without having a shopping list handy. Buy what is on the list, nothing more and nothing less. If you take the time to pull together a nutritious list of items (and stick to it as you shop), your healthy decisions are locked in for the week.
It doesn't get easier than that.
Frozen vegetables are your friend.
While firing up fresh greens is ideal, doing so daily adds up. This is where frozen veggies come in. Stock up on frozen broccoli, green beans, corn, spinach, and anything else that calls your name. These are cost-effective and nutritious options that are sure to keep you on top of your health goals… without breaking the bank.
Make pricey meats the sidekick, not the spotlight.
Eating clean and on a budget doesn't mean you can't enjoy quality food. If you gravitate toward organic, hormone-free, or sustainably sourced meat, you are well aware that they come at a higher price.
However, if you are strategic, you can enjoy these finer proteins while still being conscious of your spending. And it comes down to one simple tip — feature the meat as the sidekick of your meal, not the spotlight.
What does this mean exactly?
Well, instead of eating an entire steak for dinner or grilling up a 12 oz fillet of salmon, think smaller. Maybe you sprinkle a smaller portion of steak into a grain bowl or stick to half a fillet of salmon to top off your salad. This way, you don't compromise the quality of the meat you eat… or the quality of your checking account.
Buy in bulk.
Buying in bulk isn't the answer to everything, however, doing so for the right items in your freezer and pantry can save you some serious bucks. Think about the foods you eat frequently that have a long shelf life or that are good to chill in the freezer for an extended period of time.
Maybe nuts? Or canned beans? And don't forget about the frozen shrimp or other freezer-friendly proteins.
Don't shop when you are hungry.
Chances are you've heard this one before… but it can't hurt to hear it again. Do not go to the grocery store when you are hungry. When your eyes are bigger than your stomach, you are bound to throw just about anything in your cart.
So, head to the store after a meal or proactively pick on a snack before strolling through the aisles. Your health and wallet will thank you.
Plan ahead and put your strategic chef hat on.
Food waste is a problem in just about every household. Throwing out old and unused food is not only bad for the environment, but it's also not so friendly to your checking account. And the solution is as simple as planning ahead.
So, let's say you are brainstorming your meals for the week. Your list of ideas includes green smoothies, a pasta dish, a mixed salad, and a curry. As you try to narrow this list down to 2 options, it is important to remember that some combinations of meals may be less wasteful (and therefore more cost-effective) than others.
For example, if you plan on using spinach in your smoothies and sauteing spinach for your pasta dish, you can rest assured that no spinach will go to waste this week. However, if you go for the smoothie and the curry, there is a chance your greens will wilt and go old before you have another chance to eat them.
While this example is quite nuanced, you should apply the same logic to your weekly planning session to waste less and save more.
Ditch the pre-packaged and pre-cut veggies.
Yes, buying the pre-cut broccoli and perfectly trimmed kale expedites your weekday cooking. But let's be real… how much time does it actually save you?
If you are a health nut on a budget, stop buying the packaged and pre-cut veggies from the produce section and go for the real deal – whole vegetables and all. This simple, but impactful switch can help you save between 25% – 75% on each item.
Be flexible.
Now, for those who hate grocery shopping or who simply don't have the time to leisurely fill their cart, it may be cost-effective for you to be flexible. Take the time to know what stores near you have the best prices on things like produce, bulk items, protein, and packaged goods. If you have the ability to make a couple of trips as you gather the goods for the week, you may be able to save some dough…
And we don't mean pizza.