3 Ways to Speed Up Your Weekly Meal Prep Session
By: RockBox Fitness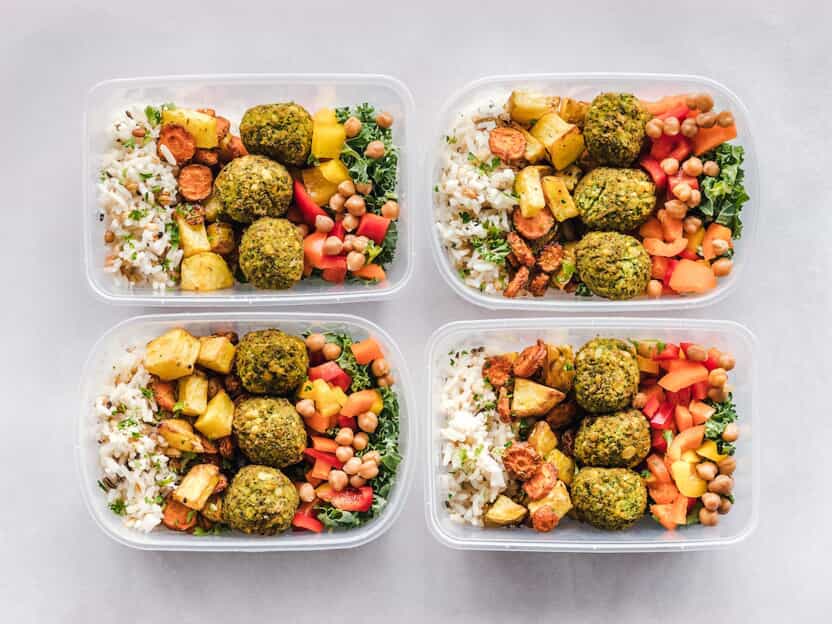 Meal prepping is theoretical bliss for any person on a health and fitness journey. Theoretical because we are so often deterred from the practice due to its time commitment and need for planning. 
However, meal planning is not one size fits all! There are so many ways to make it work for you, your schedule, and your tastes. If you are looking to simplify and speed up your weekly meal prepping session, check out these three tips that are sure to expedite the time you spend in the kitchen.
BE INTENTIONAL WITH MEAL & INGREDIENT SELECTION 
Speedy meal prepping calls for the intentional selection of the food you plan to cook, specifically, the individual ingredients that make up your recipes. For example, if you plan to cook 3 different proteins, 3 different grains, and 8 different vegetables for the week, you are going to spend a ton of time washing, cutting, and cooking to successfully put together your food for the coming days. To avoid this cluttered and over-complicated process, plan to cook recipes that offer some overlap. For example, prepping a chili, a salad, and a buddha bowl can each contain quinoa, chicken, and root vegetables, despite the final product of each of these meals tasting very different. This way, you only have to prep big batches of the same grains, protein, and veggies that can then be dispersed into each of your meals! 
LEVERAGE THE "ALMOST-PREPPED" MEAL 
Meal prepping doesn't have to be cooking complete breakfast, lunch, and dinner for each day of the week. In fact, you can just do a little bit of prep on the weekend to set yourself up for a hassle-free week of eating. Wash and cut your vegetables on Sunday so that you can simply saute or bake them when hunger strikes. Or you can throw all of your smoothie ingredients into a single bag or container to make for a simple blended snack in the mornings. The same goes for protein– you can cut, season, and marinate your protein on the weekend so that all you have to do for dinner is throw it in on the stove or in the oven! These "almost-prepped" meals will speed up your weekend prep session while keeping weekday cooking to a minimum!
INVEST IN THE PROPER TOOLS 
Working with high-quality, innovative kitchen tools and accessories can really change your meal prepping game, and investing in good knives is the first place you should start! A sharp blade can speed up your vegetable prep in ways you couldn't imagine. Additionally, a pressure cooker or instant pot is great to have on deck. Still cooking a squash in the oven for an hour? A pressure cooker can do it in 10! Keeping a close eye on the stove as your beans, soup, or stew simmer for hours? An instant pot is a hands-off alternative that will deliver flavor as you've never tasted before.