How to Pick Your New Year's Resolution
By: RockBox Fitness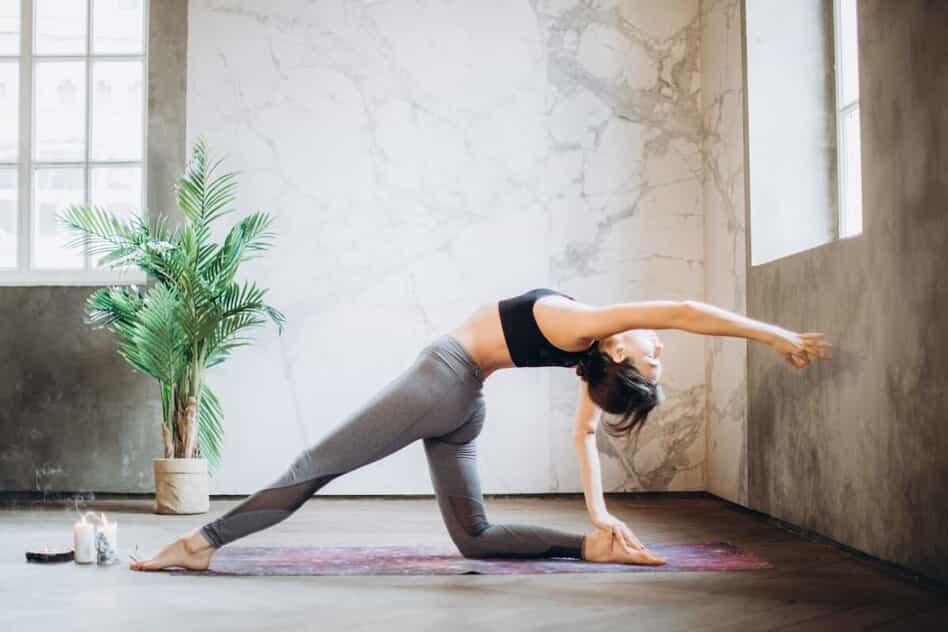 Believe it or not, it is December, meaning we are sure to blink and miraculously wake up in January. Naturally, the month of January is symbolic of a reset. We have moved on from an indulgent holiday season, can begin to imagine what the spring will be like, and are encouraged to think about new commitments for the year.
Whether you are someone that lives by their New Year's resolution or are someone who has seldom bought into this yearly trend, there is something to be said about setting new goals.
More often than not, the resolutions that flood the horizon on January 1st are related to health and fitness. Maybe your goal is broad, like losing X amount of pounds or X% body fat. Or maybe your goal is specific, like working out X times per week or being able to squat X amount of weight.
No matter how specific you get with your new year's resolutions, it is key to set goals that are both a challenge and attainable. This requires you to be very intentional with the goals that you set, in addition to being vulnerable with yourself so that you can identify the areas that you would like to grow in.
This is easier said than done, so let's break down this process a bit more. Follow this step-by-step guide for successfully setting New Year's resolutions that are sure to keep you engaged and growing throughout 2021!
ASSESS 2020
Take a critical look at 2020. This year was a turbulent one and potentially threw a wrench in your health and fitness goals for this year. With all of the challenges that you have faced, whether that is working out from home or simply struggling to stay motivated, it is important to authentically reflect on how the last 12 months have influenced you. Taking a deep assessment of 2020 will allow you to work through the following steps of this process with ease!
IDENTIFY AREAS WHERE YOU HAVE ROOM FOR GROWTH
Once you have familiarized yourself with what 2020 has meant for you, it is time to identify the areas that you have room to grow. These can be broad. For example, maybe you would like to improve your consistency, your ability to self-motivate, or your strength, endurance, or flexibility!.
PICK THE AREA THAT IS MOST INFLUENTIAL
When you identify all of your areas of growth, the next step is to figure out which area means the most to you. It is easy to over-commit to a plethora of big changes, but it is important to remember the benefits that come with taking things little by little. So identify where you would most appreciate growth in the coming year and commit to setting a New Year's resolution that caters to that area.
LOOK AT LONG-TERM VS. SHORT TERM
Once you identify the area that you would most like to see growth in, your next step is to think about what this growth would look like from two different lenses: short-term and long-term. For example, maybe the area you would like to experience growth in is your endurance. While the long-term goal may be to complete a marathon, the short-term (aka your New Year's resolution) may be a rendition of that. For example, your short-term goal may be to run X amount of times each week or to complete X amount of miles without walking!
IMPLEMENT
When you know your short term goal, it is time to implement. For symbolic purposes, when the New Year rolls around, it will be up to you to prioritize this goal and to hold yourself accountable in the process! It is important to remember that you were intentional with this decision and that while this goal may be a challenge, it is attainable and you can make it happen!
FOSTER VULNERABILITY & FORGIVENESS
More than anything, it is essential to foster vulnerability and forgiveness in this process. Setting and reaching year-long goals is a big lift, requiring you to be vulnerable and understanding of your body. It also requires forgiveness for the moments where you will feel weak or like giving up. These low moments do not define you and will not keep you from reaching your goals. You simply have to know that and keep your eye on the prize!