The 80/20 Rule: A Comprehensive Weight Loss Approach
By: RockBox Fitness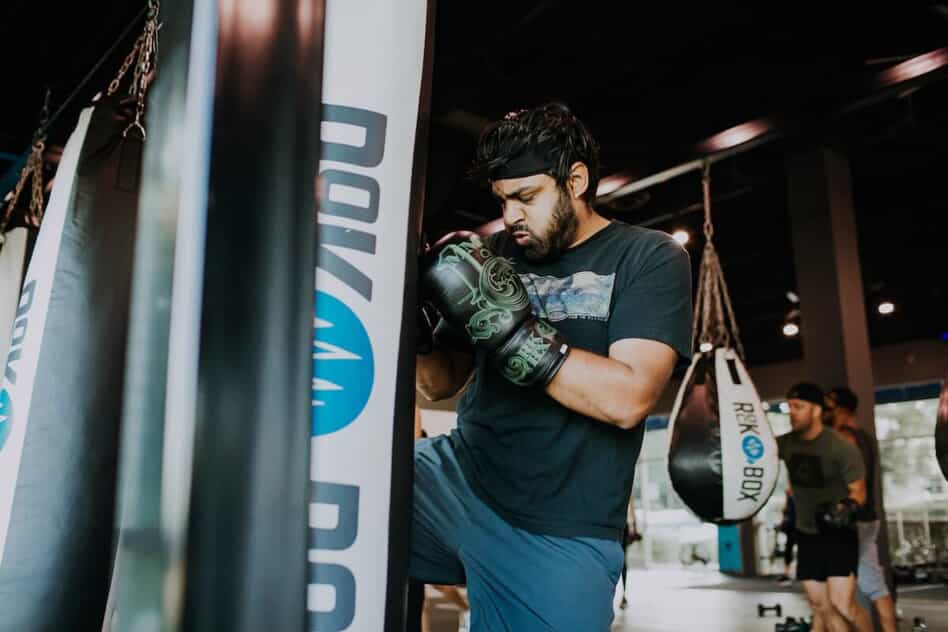 You hear it all of the time– life is all about balance. 
However, the balance is not always 50/50. In fact, when it comes to losing weight, it is important to implement holistic practices that are inclusive to various weight loss approaches and that do so in a way that best supports your growth. 
When it comes to dropping the number on the scale and becoming the healthiest version of you, it can be helpful to consider the 80/20 rule. If you are not familiar, the relationship between your nutrition and working out should look something like 80% of your weight loss focus being on nutrition and 20% being on exercise. 
While it would be impossible to calculate and perfectly implement the 80/20 rule in your health and fitness journey, it should be on your mind as a general guideline. More than anything, this rule is symbolic of the emphasis that you should have on your nutrition and how exercise should ideally complement that. Working out is essential, but without eating the right foods, weight loss is much less of an attainable goal. 
Consider these 5 questions as you improve your nutritional and physical health! Allow them to challenge your health and fitness norms and get on to tackling this year's goals the right way. 
HOW DOES EATING HEALTHY AFFECT YOUR BODY?
Eating healthy has a wide range of benefits on your physical, emotional, and mental health. From your mental health to chronic illness and disease, eating whole foods will improve your energy levels, regulate your sleep patterns, and boost your overall wellness! Eating healthy doesn't mean that you need to cut out the guilty pleasures in life, rather, it just means that you need to be intentional about the food that you consume on a daily basis by prioritizing whole foods!
WHAT IS THE BEST WAY TO CURVE CRAVINGS?
There are countless ways to ward off cravings. If you are someone who craves foods that are counterproductive to your health, try a mix of the following tactics to distract and fuel your body with the foods that best serve it. Next time you are close to giving in to a not-so-healthy craving, try drinking water and filling up on something more nutritious. To avoid experiencing cravings altogether, be sure you are eating enough protein, getting enough sleep, and be more proactive with the meals you have on hand. 
HOW DO I LOSE STOMACH FAT?
As much fun as abdominal exercises are, would you believe it if someone told you they are not the answer to getting a 6-pack? Nutrition is the ultimate avenue to lose stomach fat and keep it off for good! Eat only until you are satisfied, not stuffed, and be sure that you are eating enough vegetables, along with sufficient amounts of protein and carbohydrates. 
WHY DO I LOOK LEANER, BUT MY WEIGHT WON'T CHANGE?
If you are eating right, working out, and appearing leaner, but the number on the scale is going anywhere, don't worry! Just because your weight isn't dropping doesn't mean you aren't improving your physical health and wellness. In fact, if you are strength and resistance training, you are building muscle while losing fat. Muscle weighs more than fat, so the scale won't provide an accurate reflection of your progress. If you are looking for a metric that better portrays your growth, try and capture your BMI instead. 
HOW MANY DAYS EACH WEEK SHOULD I WORK OUT? 
The amount that you workout is up to YOU and the "proper amount" of times that you should exercise each week will be dependent on where you are in your health in your fitness journey. If you are a newbie in the fitness scene, it may be best for you to ease into your workout regimen before training 5-6 days a week. However, just because working out every day isn't advised for all, it doesn't mean that you shouldn't participate in some form of physical movement every day. Be sure to give your body the movement it craves, whether that is going on a walk or taking the time to stretch.