Shed Your Winter Weight With This Holiday-Inspired HIIT Workout
By: RockBox Fitness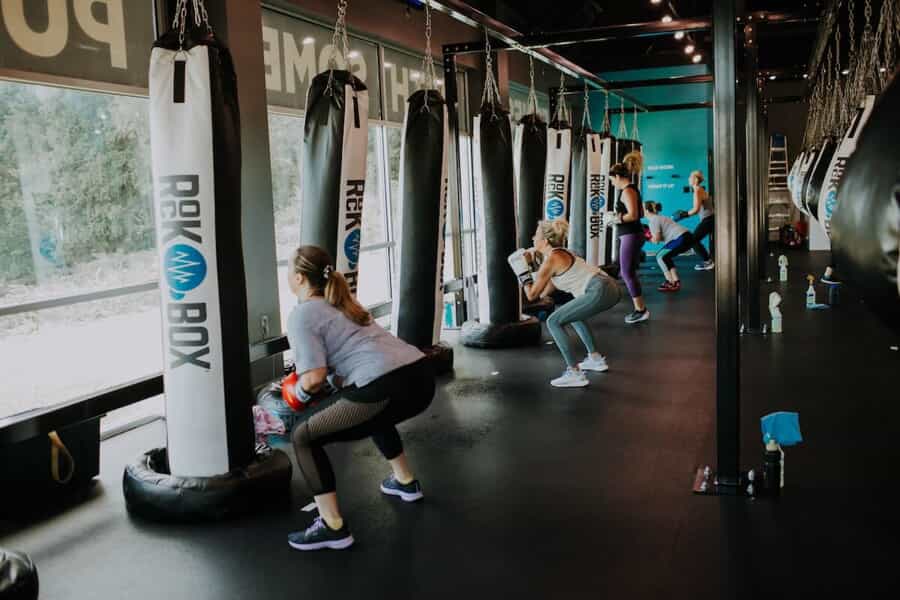 The winter season is a tough one. Cold weather, less sunshine, shorter days, and all of the holiday temptations make it the time of year that we both most look forward to and can't wait to get out of. 
When it comes to treating ourselves to holiday treats, whether that be food or an overload of pies and wine, we may be compromising the growth that we have experienced in our health and fitness journey. If this time of year and the seasonal-indulgent behaviors that come with it bring joy to you, putting a pause on your health goals is no big deal. Life is about balance, enjoy it!
However, after a night (or many) of behaviors that your body isn't quite used to, you may find yourself craving a reset. Nothing seems to wake our bodies up like a sweat-powered, high-intensity workout. So, if you find yourself searching for the nearest entry point to get back on the health and fitness train after an indulgent winter season, check out this holiday-inspired HIIT workout that you can do from anywhere (no equipment needed)!
12 Days of HIIT-mas Workout 
1 Burpee 
2 Inchworms with a pushup 
3 Jump squats
4 Tuck jumps 
5 Pushups 
6 Alternating jumping split lunge (each side) 
7 Shoulder taps (each side)
8 Forward lunges (each side) 
9 Russian twists (each side) 
10 Jumping jacks 
11 Mountain climbers (each side) 
12 Curtsey lunges (each side)
Do this as many rounds as you can and say goodbye to the winter weight and get ready to say hello to a new year of health and fitness!