Say Hello to a RockBox Queen- Julie B.
By: RockBox Fitness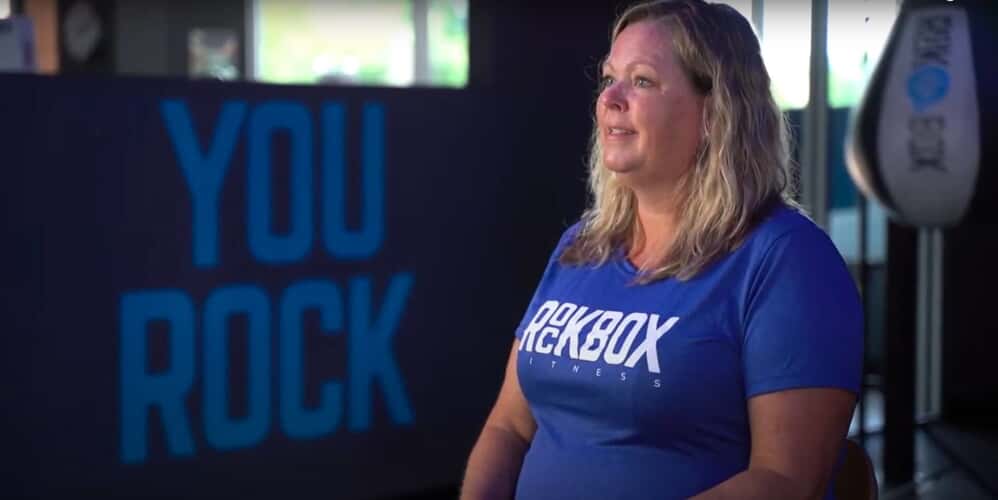 What does it take to change your health and fitness for the better?
Grit?
Determination? 
Motivation? 
You bet. However, sourcing this drive on your own can be a challenge. Anyone who has been on a health and fitness journey of their own is familiar. 
So, what does it really take? 
We will let Julie tell you. 
Julie is a member of RockBox Fitness Huntersville and has been a loyal member of the RockBox family since October 2018. In the beginning, she was looking for a place that would support her, offer guidance, and ultimately get her on track to hit her health and fitness goals. She never could have imagined the impact it would have on her life. 
Years later, RockBox is like home to Julie — a place of comfort and an essential part of her life… oh, and she is down 70 pounds. 
Julie began her RockBox journey looking for something that would actually work and give her the results she was looking for. With RockBox, she found even more with:
A group fitness program to transform your body… seriously, it works.  
Full-body, boxing fitness classes that balance cardio and strength-building exercises. 
Guidance on nutrition and healthy eating behaviors.
One on one accountability with a coach to keep you on track and answer any questions you may have. 
And more… 
You may think this is too good to be true or may be thinking you aren't cut out for it. The reality is that there are plenty of Julies. Her journey is phenomenal and inspiring, but she is one of many who have changed their life forever through RockBox. And you could be one of them.
Have you yet to explore RockBox Fitness in real-time? Find the location nearest you and enjoy your first class for free.  
We will see you there.