Fat Burning Workouts to do in the New Year
By: RockBox Fitness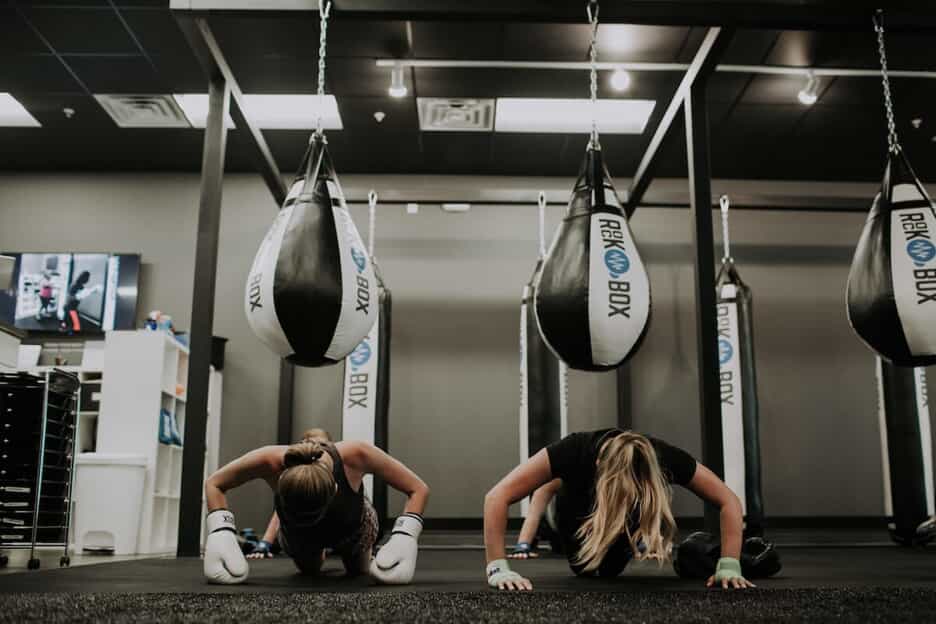 Indulging throughout the holiday season is natural and should be celebrated, however, we tend to get frustrated when a consequence of this kind of behavior is weight gain. 
So it is time to surpass the frustration, guilt, and everything that comes with not feeling like the healthiest version of ourselves. This year, we are going to respond to weight gain with the one thing that is proven to burn fat and drop the number on the scale: HIIT. 
HIIT, or high-intensity interval training, is a type of exercise that focuses on keeping your heart rate up by promoting rapid bursts of activity with limited recovery time. 
Whether you are properly seasoned in HIIT or are a newbie, these 5 exercises below are powerful, fat burning, body-weight movements that you can leverage in either of the provided structures to combat weight gain and revitalize your health and fitness journey!
EXERCISES: 
High Knees
Inchworms with a pushup at the bottom 
Burpees 
Jump squats 
Mountain Climbers 
WORKOUT STRUCTURE, OPTION 1
Do each exercise for 20 seconds each (100% effort) and rest for 10 seconds in between each exercise. Move through the HIIT circuit as many times as you can, aiming for at least 4  times through for a total of at least 10 minutes of work. 
WORKOUT STRUCTURE, OPTION 2
Try out a 15, 30, 45, 30, 15, where you spend varying amounts of seconds on each exercise, with just 10 seconds of a break in between each movement. So for the first 15 seconds, do as many high knees as you can. Break for 10 and do as many inchworms with a push up that you can do in 30 seconds. Break and get as many burpees in as you can for 45 before you break again and do as many jump squats that you can for 30. Then, break for one final time and knock out as many mountain climbers that you can in 15 seconds. Recover slightly, not entirely, before you jump back in and complete the circuit as many times over as you can!