5 Shadow Boxing Secrets to Help Your Form
By: RockBox Fitness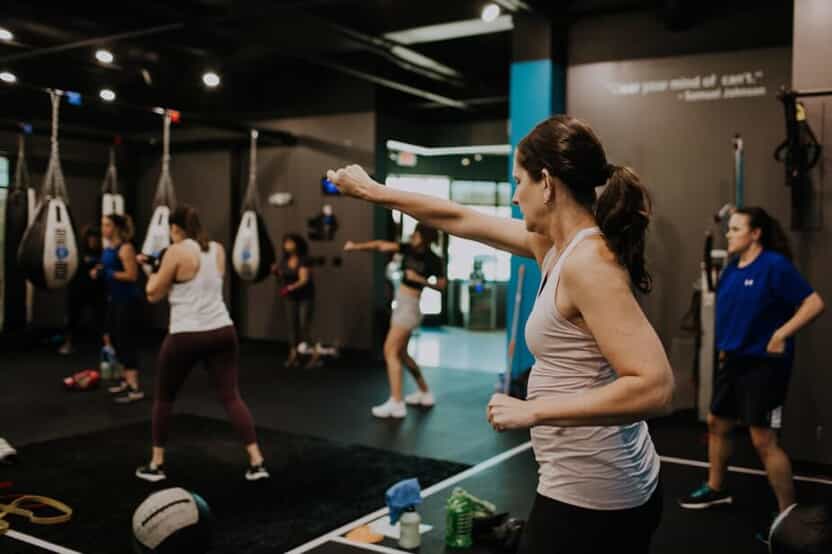 If you are new to kickboxing, shadow boxing may feel a little funky. If this resonates with you, know that you are not alone! Shadowboxing, just like laying hits on a bag, is a full-body workout that challenges both your mind and body. Shadowboxing will encourage you to check your form and find your groove, pushing you to the next level in your health and fitness journey.
The beauty of shadow boxing is that you can do it literally anywhere. Whether you simply don't have time to make it to the gym or if you are looking to improve your form at home, shadow boxing is the way to go. Check out these 5 shadow boxing secrets if you are trying to incorporate this form-promoting, no-equipment workout into your fitness regime!
THINK AHEAD
Before you step into a shadow boxing session, be sure to plan ahead. Think about your warm-up and combos you plan to do before you get going. Consider how long you plan to work each combo for– keep in mind the standard time is 3 minutes! Find your groove and jump from combo to combo until your sweat is going strong!
VISUALIZE
When you start your kickboxing journey on the bag, shadow boxing can feel quite foreign. The best way to make this practice feel more natural is to visualize your opponent. Imagine that your punches are landing on an opponent or a bag. Keep your eyes focused ahead of you and play out a scenario in your head that works in tandem to the strikes you are throwing.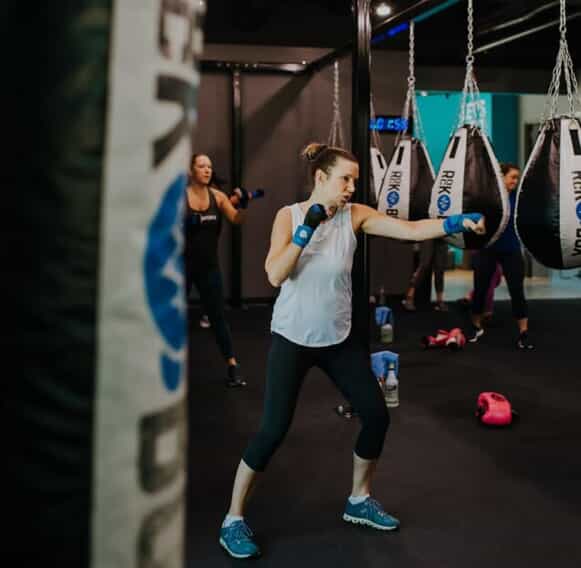 FOCUS ON FLUIDITY
While shadow boxing is much about the strikes you throw, the transitions between each strike or combo are just as important. Keep things moving smoothly– and the easiest way to do this is to move lightly. Don't think too much about throwing strikes with force, rather, focus on technique, speed, and precision. This will prove helpful as your work to improve your form, on and off of the bag.
KEEP YOUR HANDS UP
Just like when you are working on the bag, be sure to keep your hands up when you are shadowboxing. Your fighter's stance is your home base; whenever you throw a strike, be sure to quickly move and return to your fighter's stance– this includes proper lower and upper body placement.
BE CONFIDENT!
More than anything, when you jump into shadow boxing, be confident! If it feels unnatural, embrace it! If you think you look funny, ignore it! This workout is for YOU and only YOU. Do what feels right, listen to your body, and be confident in your movement!