4 Crucial Benefits of Staying Active: Navigating Fitness During a Pandemic
By: RockBox Fitness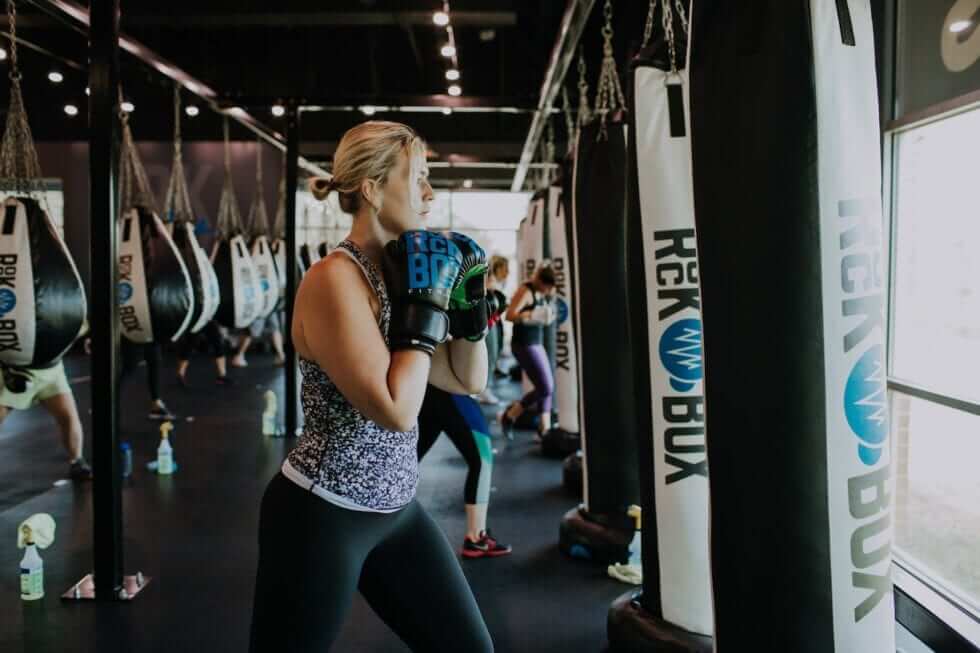 Now, more than ever is the best time to take care of your body. Though some of us struggle with the idea of working out again, studies continue to express the importance of maintaining healthy habits as we navigate the current pandemic. You may be finding it hard to adapt to the "new normal," but, there are many benefits to staying healthy and committed to your fitness.
1. PHYSICAL ACTIVITY BOOSTS YOUR IMMUNE SYSTEM
During exercise, our immune cells are mobilized for activity, meaning they are continuously being pushed throughout our bodies as our heart rate rises. This increased movement allows the cells to become more resilient to infections. Staying active also helps increase protein levels that keep your immune system strong and reduce your chances of getting sick.
BONUS: Exercise paired with a good night's sleep will have you feeling great while giving your body the extra energy it needs!
2. EXERCISE IS IMPORTANT FOR YOUR MENTAL HEALTH
Right now, many of us are having to deal with the stress of isolation, as there are very few places we can go to and even fewer activities we can do. Health and fitness, however, should still be essential in your day-to-day. Fear, anxiety, stress, and boredom, which are common feelings associated with being home all day, can have negative effects on your mental and physical health. Whether you're worried about finances or you're stressing over your video call crashing in the middle of your presentation, these feelings can snowball into bad habits.
Habits like overeating can be a result of emotional and mental variations. But, planning out your day and meal prepping will help with managing your diet and workout schedule. It's extremely important to take time for yourself and continue to focus on your overall health, especially in this ever-changing environment with COVID-19 still prevalent.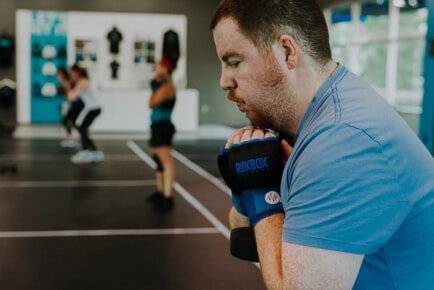 3. WORKING OUT IMPROVES CARDIOVASCULAR HEALTH
On top of burning tons of fat, full-body workouts increase cardiovascular fitness, allowing your heart and lungs to become more efficient with oxygen distribution – it can even help reduce the need to monitor blood pressure with medications. This is important because many infections, like COVID-19, are more dangerous for those with poor oxygen levels. Regular workout sessions can improve cardiovascular and respiratory health, while also reducing the risk of cancer, disease, and infection.
4. A SAFE & RELIABLE FITNESS COMMUNITY CANNOT BE REPLICATED
There is nothing like crushing it with your friends during a workout or celebrating with your gym buddy as you reach your next goal! While some choose to exercise at home, a lot of us enjoy working out with others in a fun and safe environment. Social accountability is something special that keeps us motivated and moving forward, even during the toughest times. Our RockBox Fitness studios are working hard to maintain the highest levels of sanitation and safety without taking away our "fight club meets night club" community. And though you may not have access to a boxing bag or weights, this should not be an obstacle on your path to becoming a better you. You can even tune in for our RockBox Fitness Live Workouts to stay on track with fat-burning sessions that don't require any equipment!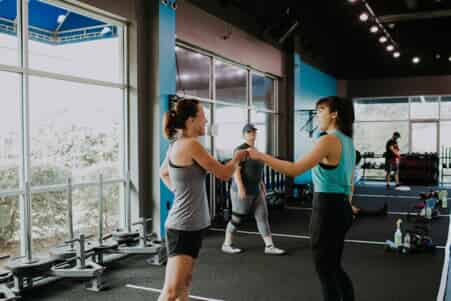 You may find it hard to keep up with your workouts and wellness, but there are so many reasons to stick with it. Exercise is proven to help improve your immune system, mental health, and physical fitness. That's why it's crucial to understand that there's no better time than NOW for fitness.
Let's Hit It!