RockBox Owner Spotlight: Kim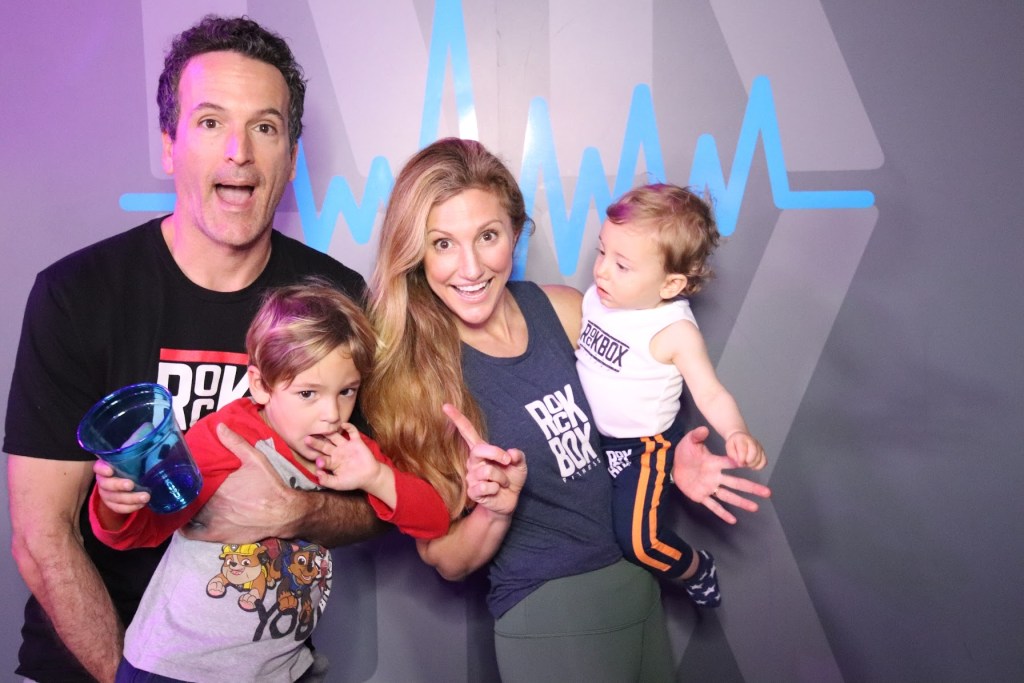 Kim Ryan is the owner of RockBox Fitness Pacific Beach, our fifth franchised location that opened in the United States back in March of 2019!
"I left the corporate world, I was in pharmaceutical sales for 14 years. I love health and fitness and anything active and took the plunge and bought a franchise. I had a colleague who lived in Charlotte introduce me to RockBox. I was looking for a career change, flew out and took my first class and was immediately HOOKED! I knew RockBox was something special and I had to bring it to the community of San Diego. I was the 5th franchise to open in the US. We opened up in Pacific Beach on March 2, 2019 and I delivered my second child on March 3, 2019. To say it was a wild weekend and one me and my family will never forget is an understatement. I will never forget how old the studio and my son are now."
How Has Your Experience Been As A RockBox Owner So Far?
"It has been the most rewarding career I have ever had. I get chills every time a member tells me about how RockBox has changed their life. I knew I wanted to create a supporting community around health and fitness and am so humbled every day at the amazing community we have formed. Especially with everything we have been through this past year, I have so many members tell me without RockBox they do not know how they would be coping in these crazy times. Hearing those stories makes all the sleepless nights worth it. "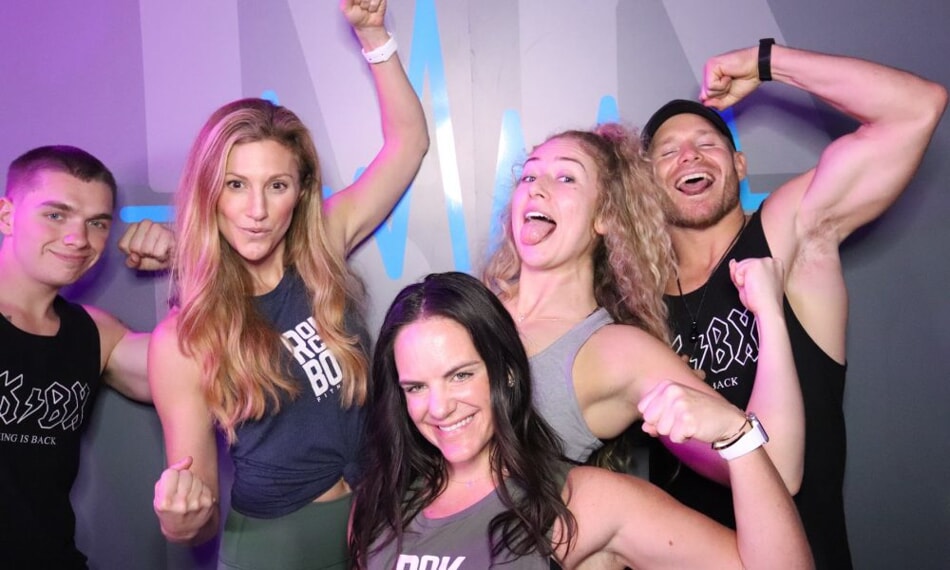 In Your Eyes, What Sets RockBox Fitness Apart From The Competition?
"RockBox is in my opinion the perfect workout. It's a great combination of boxing, kickboxing and functional training. You get cardio, strength and a guaranteed booty kickin' every class! That combined with the atmosphere of the lights and music pumping it's hard not to have fun and also get a great workout at the same time. Best part for me, it never gets boring. I get so bored being on a treadmill, bike or any type of fitness equipment, this workout always changes so my mind and my muscles are always guessing."
What Interested You About The RockBox Franchise Opportunity?
"After just my first class I knew RockBox was it. I am a fitness junkie and joke that I have probably been to every fitness class out there. So I am a tough critic. When I took my first RockBox class I had that feeling – I could do this everyday, get results and not get bored. I knew it was special and I had to bring this to the community of San Diego."
Keep up with Kim and her team by following RockBox Fitness Pacific Beach on social media!
If you're interested in trying out a class at RockBox Fitness Pacific Beach:
To learn more about opportunities available with RockBox Fitness franchising, visit their website at https://rockboxfitness.com/ or book a call with the RockBox Fitness Development Team by clicking here!