RockBox Owner Spotlight: Leslie & Richie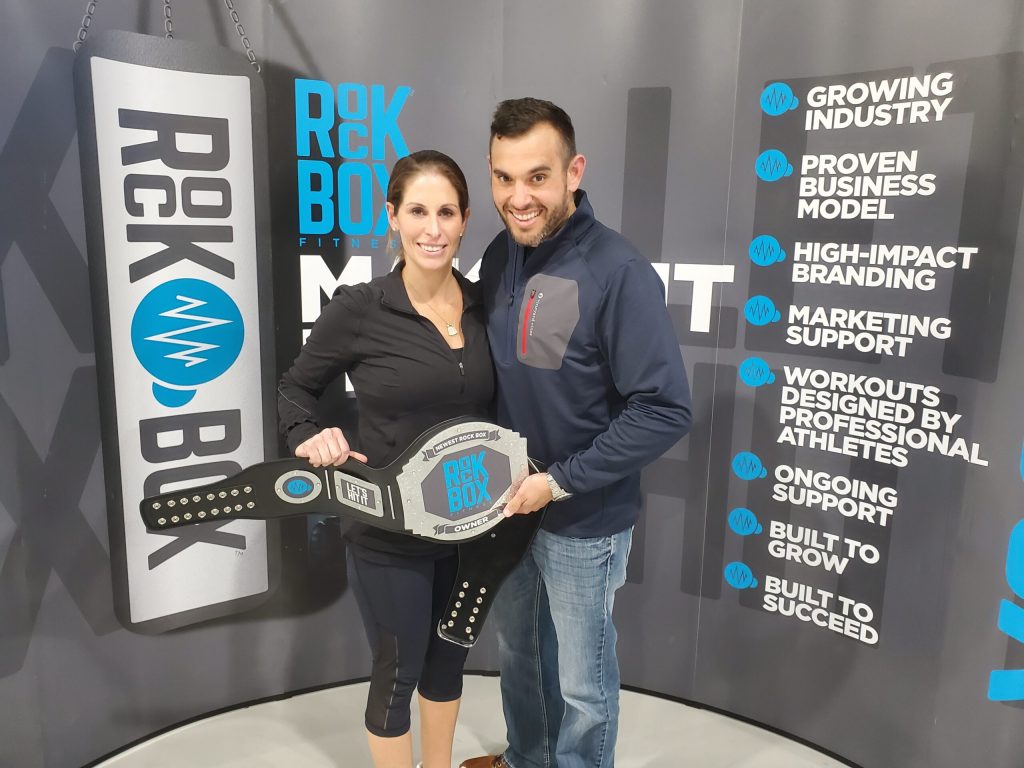 Leslie & Richie Zimmerman have been married for 18 years with three beautiful children and are not only partners in life, but in business as well! Richie's professional career started in the automotive industry. He started 3 automotive repair/tire shops in the Lafayette, LA area. After growing up in the wholesale tire business, his heart was set to expand the family business into service centers. In August 2019, a publicly owned company bought Richie's 3 locations and since selling the stores, Richie dove straight into the real estate world. From being a landlord to building new construction homes, he is still able to serve others in a different industry.
Leslie's professional career started in Human Resources. Her passion has been helping people, whether it is recruiting and placing people in a position that they can thrive in or just lending an ear to listen. Leslie also joined Richie in the automotive stores until they sold in 2019.
The Zimmermans signed on as RockBox Franchisees in March 2020 and just recently opened their RockBox studio in Lafayette, LA in January 2021!

"We have always tried to align ourselves with like minded people and after meeting the corporate staff, we knew we were making the right choice with RockBox. Serving others has always been important to us so to see the same values in RockBox, it was a match made in heaven!"
Their journey has been far from easy. Days after they signed on to become RockBox owners the world shutdown due to the pandemic. Shortly after that, they received news that Richie had a brain tumor and would need surgery.
"About 7-10 days before signing the lease, we received the news that Richie had a brain tumor. It was this big thing – "I have a husband whose 39 years old and has a brain tumor. I called Tricia with RockBox and told her I couldn't sign the lease not knowing what the outcome of his health was going to be and her response to me was, 'It's okay. Take care of your family.' After that phone call I knew we had picked the right people to go into business with and it reiterated the fact that RockBox is family."
Richie has made a full recovery since his surgery and they are now running at full speed with their new business.
"We knew God was putting us in a new industry but we trust his plan and will see it through and appreciate the opportunity that has been given to us. Our goal is transforming lives through health, fitness and community. Totally worth all the work that we have put in since March 2020. Hearing and seeing results from the members warms my heart, just knowing we have made a positive change is the best."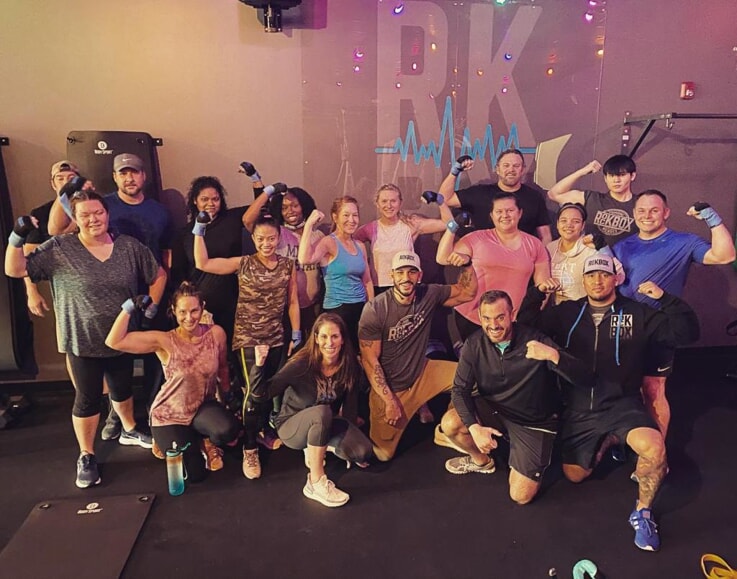 If you're interested in trying out a class at RockBox Fitness Bowling Green:
To learn more about opportunities available with RockBox Fitness franchising, visit their website at https://rockboxfitness.com/ or book a call with the RockBox Fitness Development Team by clicking here!